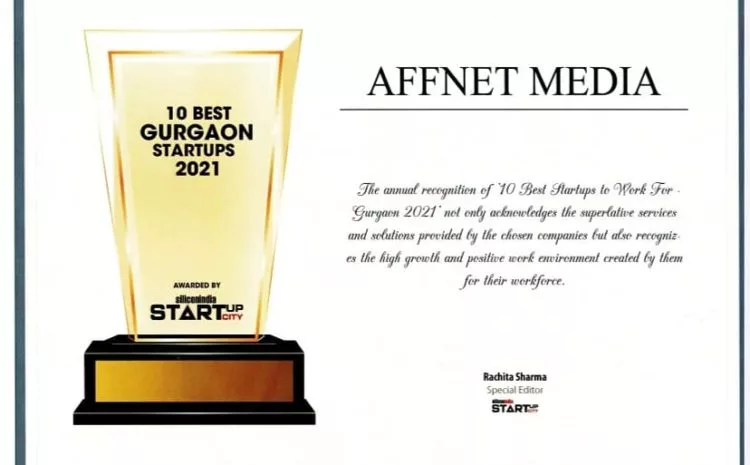 The annual acknowledgement of Affnet Media as one of the 10 top start-ups in Gurgaon demonstrates the organization's rapid expansion.
It is believed that we do not achieve anything overnight and that we should always progress up the ladder by focusing on the steps, and this is what we have done at Affnet Media from the beginning.
Positive work environment and progress are intertwined in a variety of ways, and they are the two primary aspects we constantly monitor.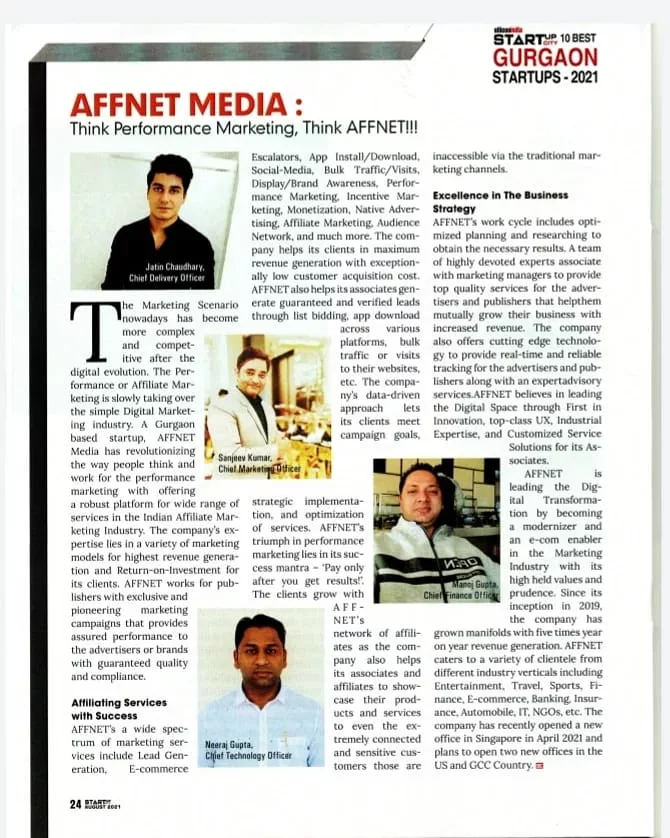 The perspectives of Affnet Media's founders on business, the present market situation, the numerous affiliate marketing approaches, and how we are striving to push performance marketing to new heights, not only in India but globally.
We are pleased that the opinions of Affnet Media's leaders are featured in the August 2021 issue of Silicon India magazine Startup City.